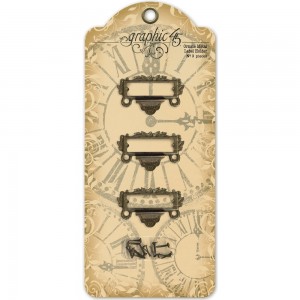 Brand:
Graphic 45
Product Code:
GR4500547
Reward Points:
0
Availability:
3

0 reviews
Write a review
These antique label holders will add a unique touch to any mixed media project you're working on. This package contains three 2x1 inch label holders and six brads.
**Please note, this Items takes an additional 3 days for shipping!
Write a review
Note:
HTML is not translated!