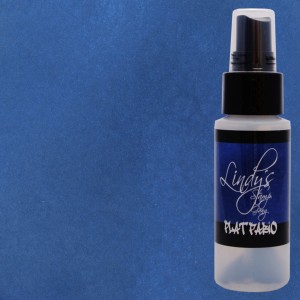 Brand:
Lindy's Stamp Gang
Product Code:
LSG-FF-5375
Reward Points:
0
Availability:
Out Of Stock

0 reviews
Write a review
Tweedle Dee Denim is a bright, denim blue
These new Flat Fabios are amazingly juicy colors with no shimmer. Perfect for adding a pop of color to any project!
Available in a 2oz fine mist non-clogging sprayer bottle
Dauber caps available to create stains, just look in our accessories area under mist & sprays
Instructions on how to use:
Add HOT water 1/2 way up the bottle, (filtered preferrably, especially with the stains), stir with a stick & let sit at least 10 minutes then fill to "fill" line & shake. Shake before each use.. Each bottle comes with directions on it.
Write a review
Note:
HTML is not translated!