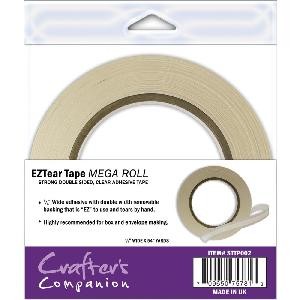 0 reviews
Write a review
This EZTear Tape is double the length of other leading brands. Some people find it a bit of a fiddle to remove the backing paper on standard double-sided tape, but with EZTear Tape the release paper is twice the size of the tape itself which leaves an edge which enables the backing paper to be removed very easily. Very easy to use, and is specially recommended for use in making boxes and envelopes.
Size: 1/4" (with 1/2" backing) x 54 yard roll.
Write a review
Note:
HTML is not translated!